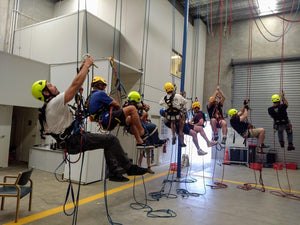 IRATA TACS
With recent changes to the IRATA TACS, the High Q IRATA Training Guarantee is now more valuable than ever!
IRATA have recently introduced changes to the TACS which mean that in some cases, if you fail, then your existing competence is no longer valid. The consequence of this to a technician can be costly and damaging as it means you cannot work as a rope access technician until you successfully re-assess. IRATA International
High Q have delivered IRATA training in Brisbane and Queensland for over 20 years, and for year after year we have maintained pass rates of over 90%. Even with our high pass rate, it has always been the High Q policy to provide additional training and assessment for those that have failed their assessment. We also run more regular courses than any other provider in Queensland, so now more than ever the High Q guarantee provides peace of mind for professional rope access workers!
---